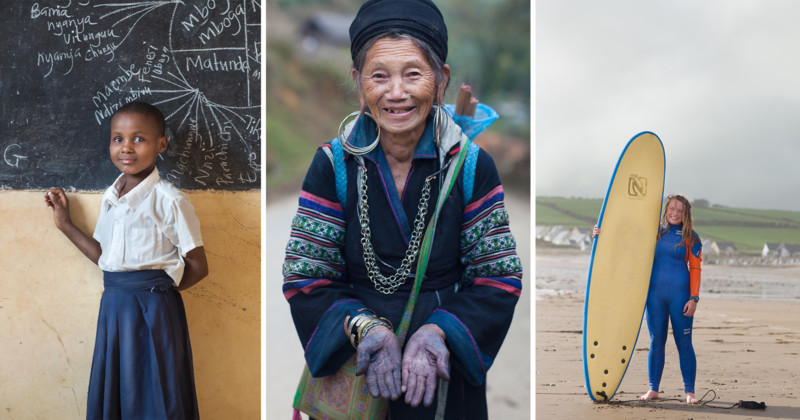 Photographer Sara Melotti's career started with a meteoric rise in the world of fashion photography. But 3 years into a job that took her to some of the most glamorous places on Earth, she realized that she was contributing to an industry that she simply didn't believe in any more. That's how her project Quest for Beauty was born.
Melotti's photographic journey began in 2013, and within 6 months she had gone from hobbyist to full-time photographer. Dubbed a "little prodigy," she was soon traveling between New York, London, LA, and Milan to photograph beautiful people in beautiful places wearing beautiful clothing.
Then, one day, something changed.
"I had recently noticed that more and more of my (beautiful) friends were constantly saying horrible things about their bodies and the way they looked; I had been guilty of that myself, many times actually, to the point that when I looked in the mirror I would catch myself thinking 'I wish I could Photoshop my face (IRL),'" she tells PetaPixel. "Then one day I was on set I was shooting a 14-year-old model and, without me asking her, she started doing very provocative poses. Way too provocative for her age. And in that very moment I felt a 'crack' inside."
In that moment, she realized that the kind of work she was doing was directly contributing to a set of unrealistic beauty standards. Standards that made "my friends, myself and countless other women suffer—emotionally, psychologically and sometime even physically."
"So I left the fashion industry and started solo-traveling the world and created my personal project Quest for Beauty," says Melotti. "I photograph and interview women I meet on the road, asking what beauty is to them."
The project itself is quite simple. Melotti travels the world shooting portraits of women she meets on the street, and uploading those portraits to a dedicated website.
Each portrait is accompanied by a short "interview" consisting of the same 5 questions:
What is beauty?
What's the most beautiful thing in the world for you?
What makes a woman beautiful?
What makes a woman un-beautiful?
Do you feel beautiful?
"As of right now I covered 15 countries and photographed hundreds of women," says Melotti. "90% of the answers they give me have nothing to do with physical beauty. The most common answers to 'What makes a woman beautiful?' are: kindness, confidence, and empathy."
"Images are powerful tools, they can influence the way see ourselves and the world, and if used in the wrong way they can have devastating consequences," continues Melotti.
Her goal is to use her imagery for good: to help spread body positivity, and share the true definition of "beauty" with a world that's inundated with advertisements and social media posts that very rarely reflect reality.
Scroll down to see a selection of portraits from the series, and click here to read the interviews that accompany some of these images: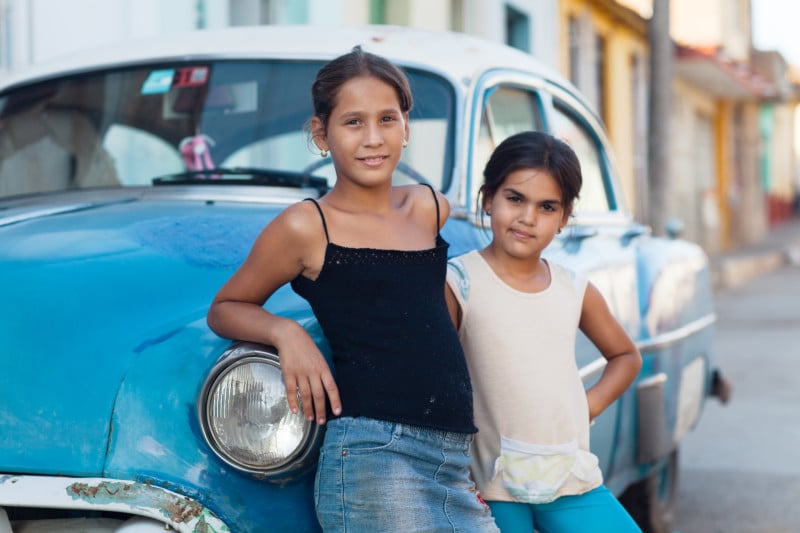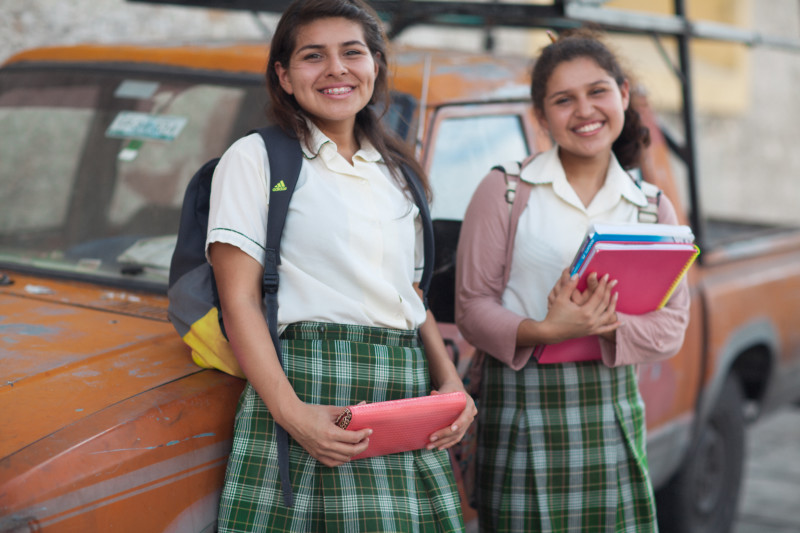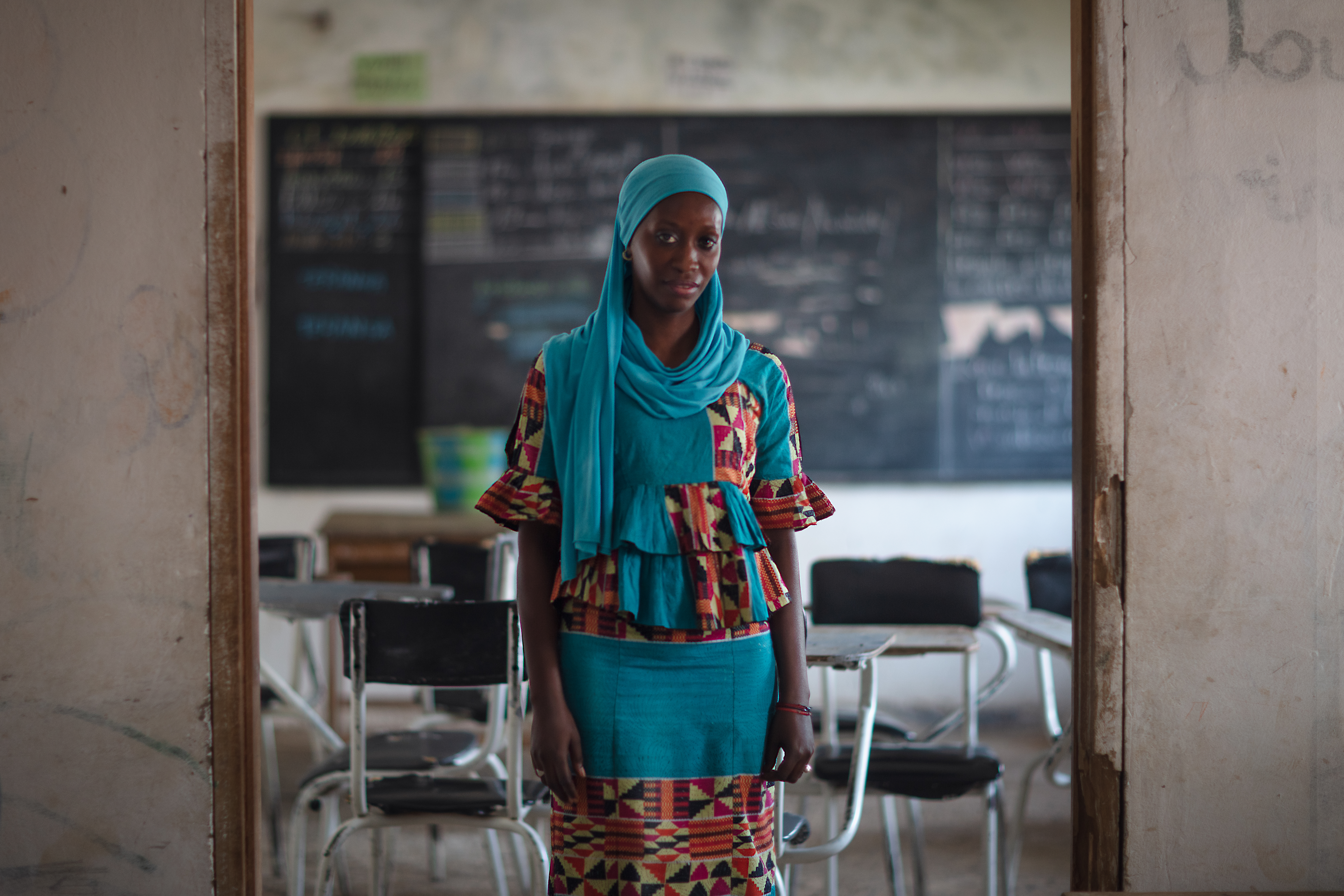 "Beauty comes in every size, age and skin tone and we shouldn't aspire to self-esteem-killer ideals, but embrace our imperfections and learn to love ourselves and our bodies the way they are," Melotti tells PetaPixel by way of conclusion. "It's time to change those standards, normalize beauty and have healthier media and more responsible image consumption."
To learn more about the Quest for Beauty project, read the many interviews that Melotti has conducted around the world, or find out more about the photographer herself, head over to the Quest for Beauty website or give Melotti a follow on Instagram.
---
Image credits: All photos by Sara Melotti and used with permission.